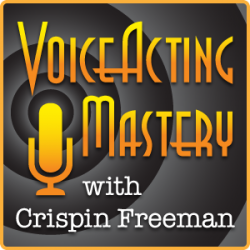 VAM 012 | Microphone Basics, Part 2 – Pickup Patterns
Welcome to episode 12 of the Voice Acting Mastery podcast with yours truly, Crispin Freeman!
As always, you can listen to the podcast using the player above, or download the mp3 using the link at the bottom of this blog post. The podcast is also available via the iTunes Store online. Just follow this link to view the podcast in iTunes:
http://www.voiceactingmastery.com/podcast
In this episode, I continue my explanation of microphone basics. Specifically, I talk about the directionality or "pickup pattern" of a microphone.
As little as 5 or 10 years ago, no voice actor needed to understand any of the details of how or why a microphone worked. However, in order to be competitive in today's market, every voice actor is expected to have their own home recording studio. That means that you need to be able to produce professional sounding tracks yourself. It's vital, therefore, to understand some of the basic attributes of microphones and how they function so that you can sound as good as possible.
The directionality or pickup pattern of a microphone refers to how that mic treats sounds coming at it from different directions. Does the microphone capture all sounds equally from all directions, or does it prefer sound from one direction and reject sound from other directions? All microphones break down into two types:
Omnidirectional Microphones
Unidirectional Microphones
Omnidirectional microphones record audio from all directions equally. Unidirectional microphones favor sound coming a certain direction, but reject other sounds. You can chart the sensitivity of any microphone using what's called a polar pattern. A polar pattern is a circular graph where the microphone is placed in the middle of the graph.
There are many different types of unidirectional mics, but the most common used in voice over uses a cardioid polar pattern. It's named that because it favors sound from the front, but rejects sound from the rear. This creates a polar pattern graph that looks "pinched off", almost like an upside-down heart. Another common pattern is the "shotgun" pattern that's used for recording actors at a distance on TV and movie shoots.
Here are some pictures of the three polar patterns I mention in the podcast: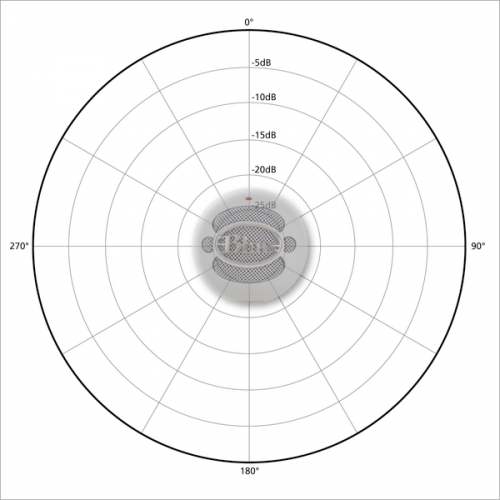 Omnidirectional Polar Pattern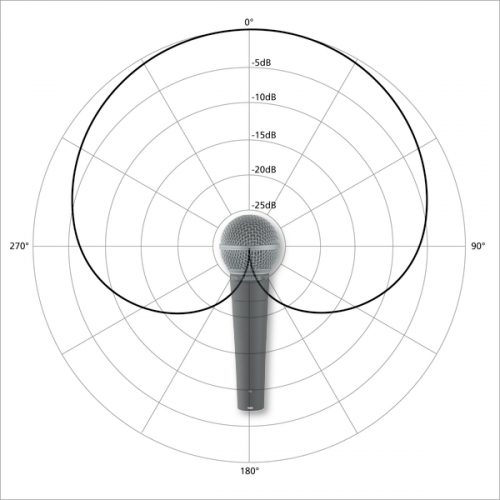 Cardioid Polar Pattern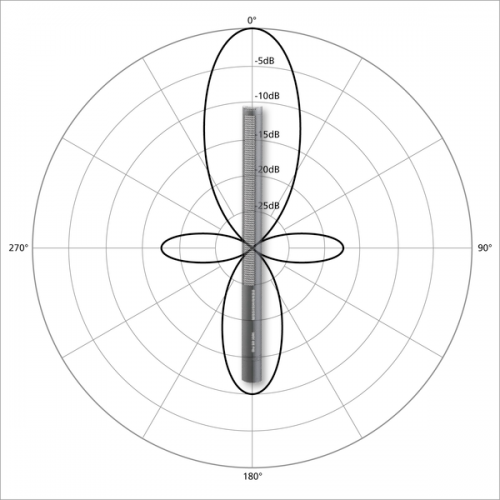 Shotgun Polar Pattern
All unidirectional mics, including the cardioid and shotgun patterns, also exhibit a behavior where the closer a vocalist gets to the microphone, the more bass or low frequency sound is recorded. This bass buildup is called Proximity Effect and can be used to create different effects when recording. I discuss all these topics at great length in the podcast. I hope you enjoy it!
If you have any questions, please post your question as a comment to this blog post. Chances are, someone else has a similar question. By posting your question here on the blog, I get to communicate with all of you at once.
Thanks for listening!
Download Voice Acting Mastery Episode #12 Here (MP3)