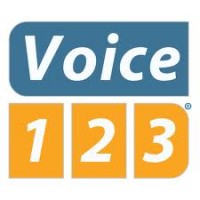 One of the new business models that the internet has made possible is what is known as the "Pay to Play" voice over casting website. Traditionally, a voice actor would pursue representation with an agent who would submit that actor for projects. If the actor was cast, the agent would take a 10% commission of the actor's salary as compensation. Agents are not paid ahead of time, they only make money when the actor makes money.
Pay to Play sites work differently. You pay the website a fee to get access to auditions. They give you space on their site to create a profile where you can post your demo and contact information. Then, you get access to auditions from producers who post their projects on the website. I have yet to try any Pay to Play sites so I don't know what it's like working with them first hand. My agent keeps me pretty busy so I haven't explored that avenue yet. I've heard from other voice actors who have tried these sites that they can sometimes be a bit of a meat market with hundreds if not thousand of voice actors all competing for the same projects. However, this blog post caught my eye.
It's a promotional blog post from Voice123, one of the larger Pay to Play sites. The post is called, Voice Overs Never Cease to Amaze Me. The post is designed to promote the ease of hiring their talent to those producers who are interested in using their service.
However, the most interesting part of the post to me is not the video of the final project with voice over, but rather the fact that they posted all the auditions for the project on a separate page for everyone to listen to. Rarely do you get the chance to hear other actor's auditions for a part. In fact, it's considered very bad form to allow other actors to hear their competition's auditions. Since this blog post is aimed at the producer, however, Voices123 thought it would be good to showcase the type of talent that would audition for a project posted on their site.
So take advantage of an opportunity that almost never happens in voice over, listen to the auditions of your competition. Imagine if you were the producer, which talent would you chose? Do you agree with their choice? Why do you think the producer chose the actor he did? How could you audition differently to stick out from your competition? It's a wonderful window into the voice casting process.