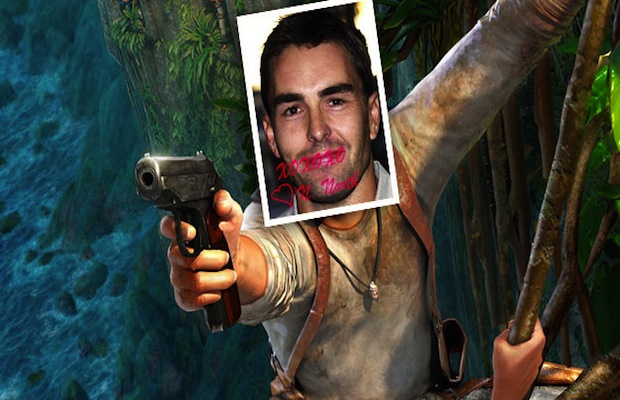 Here's a wonderfully frank and candid interview with my friend, and voice acting superstar, Nolan North. Nolan and I have worked on a number of projects together, including the animated series Young Justice where he plays Superboy and I play Speedy who eventually becomes Red Arrow.
In this interview on Complex.com, Nolan talks about his experiences working on the Uncharted series of video games, the franchise people tend to associate him with the most. Nolan really embodies Nathan Drake and it's a testament to the storytelling in the game that it's been so popular for so many years.
What I really love about Nolan's interview is his story of how he got in to the business. He says,
I eventually became an actor, starting with doing stand-up comedy in New York and then theater wherever they would let me. Finally, I moved out here to Los Angeles and got on a show. … For so long [my wife] put up with all my silly voices and accents and she kept hammering at me saying, "You got to get into voice over!" … I have to say that it is nice to be able to make a nice living doing what teachers gave me detention for in school [laughs].
Nolan just really enjoys playing with different character voices. It's what makes him happy. That enthusiasm comes through, especially when you meet him in person. He also loves the anonymity that voice acting brings him. For him, his freedom is more important than anything else.
If you're asking me what perk personally I have enjoyed, then I'd have to say that it's the freedom. With success you make a better living, but money can't buy happiness. The one thing it can buy in this industry, and I don't make millions by any means, is freedom.
Nolan loves having his anonymity as a voice actor. No one bothers him on the street, he can go about his life without anyone looking over his shoulder, but he still gets to work on the characters and the stories that allow him to entertain people. I think there's a lot to learn from watching someone who's truly enjoying what they're doing.