VAM 017 | Which City Is the Best for Voice Acting? Part 1 – The List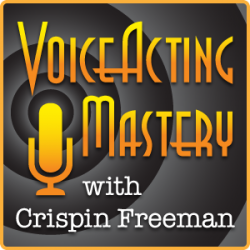 Welcome to episode 17 of the Voice Acting Mastery podcast with yours truly, Crispin Freeman!
As always, you can listen to the podcast using the player above, or download the mp3 using the link at the bottom of this blog post. The podcast is also available via the iTunes Store online. Just follow this link to view the podcast in iTunes:
http://www.voiceactingmastery.com/podcast
In this episode, I talk about a common question I get at conventions and events outside of Los Angeles:
"What city should I move to in order to pursue voice acting?"
You would think the answer to this question would just be the name of a city. But that is not the case. It turns out there are many cities that have vibrant voice acting communities.
In addition, there are many things to consider before you decide to move to another city to pursue voice acting. Are you artistically, financially and psychologically ready for such a change? In order to address this question effectively, I'm going to split this topic into two different parts:
Cities with Significant Voice Acting Industries
How to Assess Yourself Before Moving to a New City
In this first episode in the series, I'll break down for you which cities have thriving voice acting communities. My short list of cities is (in no particular order):
Los Angeles
Vancouver
New York
Dallas
San Francisco
In the podcast, I also explain the different types of voice acting work that is done in each of those cities. My knowledge is limited to cities in North America, but I'll do my best to share my expertise and experience with you. I think you'll find it very useful.
Thanks for listening!
Download Voice Acting Mastery Episode #17 Here (MP3)