Posted by
Crispin Freeman
on Mar 1, 2017 in
Acting
,
Animation
,
Anime
,
Booth Etiquette
,
Casting
,
Field Report Podcast
,
Interviews
,
Mindset
,
Video Games
,
Vocal Health
|
7 comments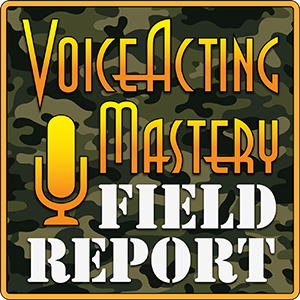 VAMFR 018 | Interview with Mela Lee, Part 3
Welcome to episode 18 of the Voice Acting Mastery: Field Report podcast!
You can listen to the podcast using the player above, or download the mp3 using the link at the bottom of this blog post. The podcast is also available via the iTunes Store online. Just follow this link to view the podcast in iTunes:
http://www.vamfieldreport.com/podcast
In this episode our newest correspondent, Maureen Price shares with us the third and final part of her interview with the multi-talented voice actress, vocalist, and songwriter, Mela Lee.
Mela's work as a voice actor spans anime, video games, film, and television. She is also the vocalist and songwriter for her band Magnolia Memoir. We're very grateful to Mela for taking time out of her incredibly busy schedule to sit down with Maureen for this interview.
In the previous episode, Maureen and Mela talked about the importance of music in Mela's life and how it enhances and informs her performances as a voice actor. They also discussed Mela's foray into producing with the anime Skip Beat! and how her perspective as a voice actor was broadened by that experience. They wrapped up the previous segment by chatting about Mela's web series and how important she believes it is for us to uphold passion and authenticity as guiding principles when we're creating our own content.
In the final part of this interview, Maureen asks Mela a few of her favorite questions such as "What's a piece of advice someone gave you about your career that you've never forgotten?" This inspires Mela to discuss how her childhood dreams have manifested in her life. She also shares her advice on how we can all get out of our own way creatively in order to remove self-imposed limitations. Mela concludes by recounting the time she jumped far out of her comfort zone by taking an on-camera acting class and how this led her to an important realization about her identity as an actress.
Mela would love to hear from her fans online! You can find her different projects at:
www.MagnoliaMemoir.com
@MagnoliaMemoir on Twitter
mela@magnoliamemoir.com
@themelalee on Twitter and Instagram
@LindbeckAndLee on Twitter
The VAM Field Report will be released on the 1st Wednesday of every month so stay on the look out for it!
Download VAM Field Report Episode #18 Here (MP3)