Posted by
Crispin Freeman
on Jan 4, 2017 in
Acting
,
Agents
,
Animation
,
Anime
,
Casting
,
Commercials
,
Field Report Podcast
,
Interviews
,
Mindset
,
Video Games
,
Vocal Health
|
5 comments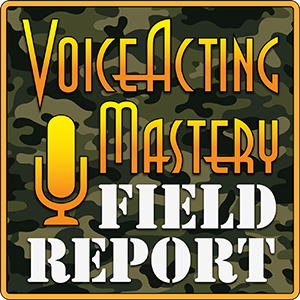 VAMFR 016 | Interview with Mela Lee, Part 1
Welcome to episode 16 of the Voice Acting Mastery: Field Report podcast!
You can listen to the podcast using the player above, or download the mp3 using the link at the bottom of this blog post. The podcast is also available via the iTunes Store online. Just follow this link to view the podcast in iTunes:
http://www.vamfieldreport.com/podcast
In this episode our newest correspondent, Maureen Price is thrilled to share her interview with the multi-talented voice actress, vocalist, and songwriter, Mela Lee.
Mela's roles in anime include Rin Tohsaka in Fate/stay night: Unlimited Blade Works, Yuki Cross in Vampire Knight, and Erika Karisawa in Durarara!! Mela also plays Tikki in Miraculous: Tales of Ladybug & Cat Noir. She has provided background voices on shows like Gotham, True Detective, and The Good Wife. Mela is also the vocalist and songwriter for her band Magnolia Memoir.
Maureen is so grateful to Mela for taking the time to share her insights on her voice acting journey.
In this episode, Mela talks about her entry into the entertainment industry. She had many ups and downs along the way as as she did her best to balance her voice over pursuits with her career as a financial analyst. Maureen and Mela also discuss the importance of cultivating a community of support and the power of being your own advocate. Lastly, Mela shares the evolution of her work as a vocalist and songwriter and how all of her many passions found a way to coalesce into a career path she molded for herself. This first section of the interview is full of great insights!
The VAM Field Report will be released on the 1st Wednesday of every month so stay on the look out for it!
Download VAM Field Report Episode #16 Here (MP3)