Posted by
Crispin Freeman
on Sep 7, 2016 in
Acting
,
Agents
,
Animation
,
Anime
,
Booth Etiquette
,
Casting
,
Commercials
,
Field Report Podcast
,
Improv
,
Interviews
,
Microphone Technique
,
Mindset
,
Video Games
,
Vocal Health
|
5 comments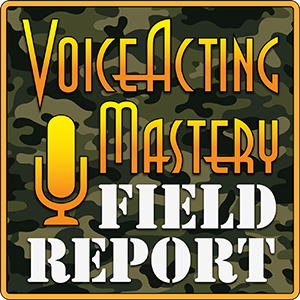 VAMFR 012 | Interview with Tony Oliver, Part 1
Welcome to episode 12 of the Voice Acting Mastery: Field Report podcast!
In this episode our correspondent, Tom Bauer is honored to interview one of his personal voice over mentors: Tony Oliver.
Tony's résumé runs the gamut in the entertainment and voice over industry. He is probably most famous for his voice acting work as Rick Hunter in the ever-popular anime series Robotech. He's also played the voice of the mischevious Lupin in the Lupin the Third anime TV series. Tony worked for many years as a writer and producer on the famous Mighty Morphin' Power Rangers television series for Saban Entertainment. If that wasn't enough, Tony is also a talented director and teacher, directing such popular anime titles as Gurren Lagann and Hunter X Hunter.
Tom first met Tony when he took one of his voice acting classes in November of 2012. Soon after, Tom had the good fortune of getting to know Tony as a director when they worked together on the anime series, Magi: The Kingdom of Magic, where Tom was cast as Nero and Ren Hakuyu.
In this first episode, Tom focuses on Tony's early career. Tony explains how he got his start as a voice actor and how his breadth of experiences and the challenges he faced led him to where he is today as a voice over director. He also stresses the importance of continually training yourself as an actor so that you're prepared for anything when it comes time to perform. But Tom is happy to let Tony tell you more about that!
The VAM Field Report will be released on the 1st Wednesday of every month so stay on the look out for it!
Download VAM Field Report Episode #12 Here (MP3)