Posted by
Crispin Freeman
on Feb 3, 2016 in
Accents & Dialects
,
Acting
,
Animation
,
Anime
,
Booth Etiquette
,
Casting
,
Field Report Podcast
,
Improv
,
Interviews
,
Mindset
,
Video Games
|
6 comments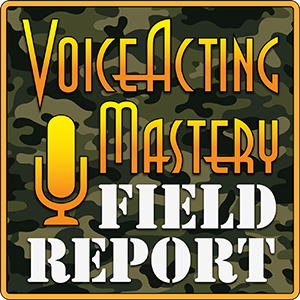 VAMFR 005 | Interview with Matthew Mercer, Part 1
Welcome to episode 5 of the Voice Acting Mastery: Field Report podcast!
In this episode our correspondent, DanWill McCann, begins his interview with the prolific and mult-talented Matthew Mercer.
Matthew has given fantastic voice performances in over 150 projects, ranging from Video Games, like Robin in Batman: Arkham Knight and MacCready in the recent hit Fallout 4, to animation, like Levi in Attack on Titan and Iron Man in Iron Man Rise of the Technovore.
In this segment, Matthew shares his beginnings, his journey, his inspirations, and he offers some advice for those aspiring to work in the field. DanWill sincerely appreciates Matthew's straightforward honesty about the amount of effort it takes to become and remain professionally competitive in the voice acting world. Both DanWill and I think you'll enjoy hearing Matthew share his ongoing love of animation as much as we did! So please welcome Matthew Mercer!
The VAM Field Report will be released on the 1st Wednesday of every month so stay on the look out for it!
Download VAM Field Report Episode #5 Here (MP3)