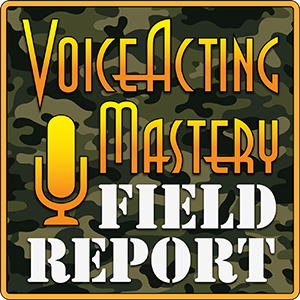 VAMFR 003 | Interview with Robin Armstrong, Part 2
Welcome to episode 3 of the Voice Acting Mastery: Field Report podcast!
In this episode our correspondent, Ashley Huyge, continues her discussion with writer, director, and VO talent, Robin Armstrong.
In entertainment, there are often people who wear many different hats and have multiple skill sets: Actor/ director. Model/ actor. Singer/dancer. In our last episode, Robin was kind enough to share with us his background as an actor, director and writer and how self-motivation was a key to his success. Now he'll share with us his leap from film director to VO talent and how he believes the combination of artistry, science and business are important for balance in the entertainment industry.
The VAM Field Report will be released on the 1st Wednesday of every month so stay on the look out for it!
Download VAM Field Report Episode #3 Here (MP3)