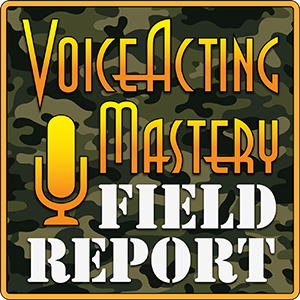 VAMFR 002 | Interview with Robin Armstrong, Part 1
Welcome to episode 2 of the Voice Acting Mastery: Field Report podcast!
In this episode our correspondent, Ashley Huyge, is fortunate to be speaking with writer, director, and VO talent, Robin Armstrong. Winner of a Sundance Film Festival Audience Award, Robin began as a young man in Arizona, creating commercials, chasing after opportunities and building a career in entertainment. He continues to coach, craft and create in Los Angeles. Today he shares with us a bit of his journey through the making of a career, and the importance of self-motivation.
The VAM Field Report will be released on the 1st Wednesday of every month so stay on the look out for it!
Download VAM Field Report Episode #2 Here (MP3)